Have you ever been in a room where one wall stands out from the rest? Chances are, that wall was an accent wall. These walls are designed to draw attention and provide a focal point for the overall design of your space. Accent walls can add texture, color, or pattern to any room in your home and can be used to create a unique look that stands out and expresses your personal style. Let's explore some accent wall ideas and inspiration for your home.
Painted Accent Walls
A surefire way to make an impact with your accent wall is to use paint. Painting one wall in an eye-catching hue is a great way to instantly change the look of any room. Whether you choose a vibrant color or more subtle shades, painting will instantly make your accent wall stand out from the rest of the room. If you're feeling extra daring, why not try a two-tone effect with contrasting colors or paint one half of the wall with vertical stripes? The possibilities are endless when it comes to painting!
Wallpaper Wonders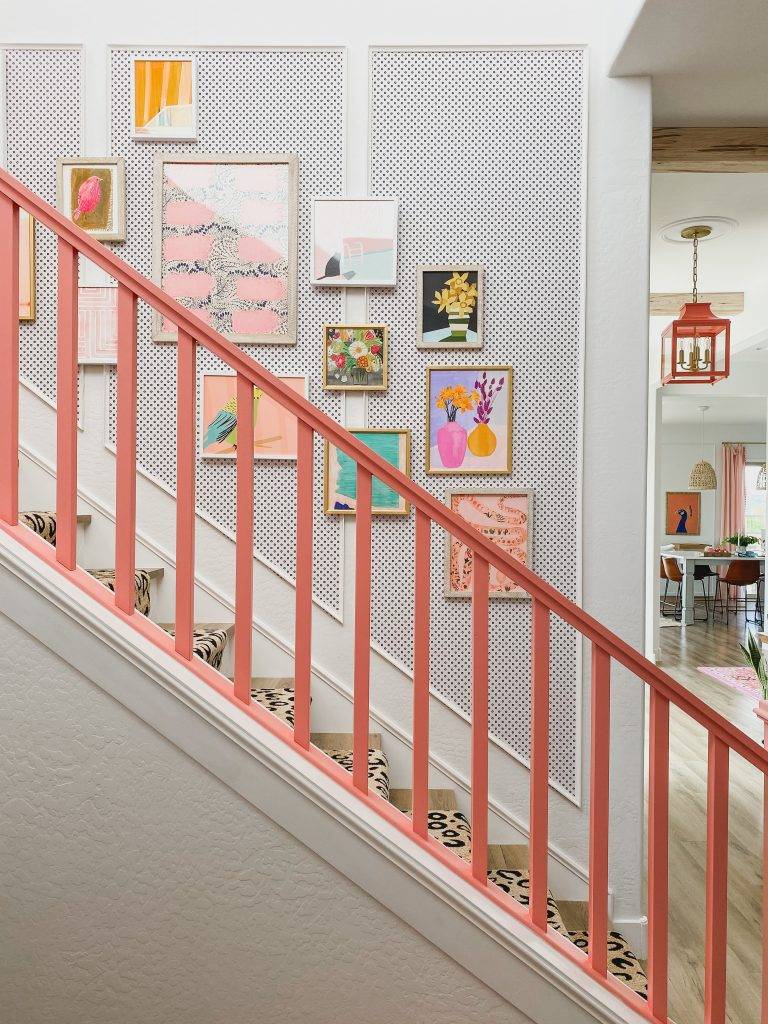 Another great way to bring life into any room is wallpaper. Wallpaper can be used on just one wall as an accent piece or all four walls if desired. With so many different patterns, colors, and textures available these days, wallpaper can be used to create any look imaginable—from classic and elegant designs to bold and modern ones. Plus, there's no need for extensive preparation as most types of wallpaper come with self-adhesive backing that makes installation easy and mess-free! If you're a renter, make sure your stick wallpaper also peels off, not all do!
Use Your Ceiling as an Accent Wall
When it comes to accent walls, most people focus on painting or decorating a single wall in a room. However, using your ceiling as an accent wall is a unique and creative way to add visual interest and personality to a space. A painted or patterned ceiling can create a stunning visual effect and draw the eye upward, making the room feel more spacious and inviting. It can also be a great way to highlight architectural details or add an unexpected element of surprise to a room.
Tile Textured Accent Wall
Adding tile or other textured materials to one wall can give your home an instant upgrade without breaking the bank. Tiles are available in various shapes and sizes which means you have plenty of options when it comes to creating the perfect look for your space—whether it's a rustic feel with natural stone tiles or something more modern with geometric shapes like hexagons or chevrons! And if tiles aren't quite what you had in mind, wood panels offer a timeless alternative that never goes out of style.
Wood Paneled Accent Wall
Wood paneling can add warmth, dimension, and texture to any room, making it a popular choice for accent walls. You can use reclaimed wood, shiplap, or other types of wood paneling to create a rustic or modern look. Wood paneling can also be painted or stained to match the existing decor in the room. Wood paneling is also the perfect option for creating a headboard like effect in your bedroom, like the example above from Andor Willow, adding a nice texture to a bedroom with neutral colors.
Gallery Wall Art
A gallery wall is one of our favorite accent wall ideas and is a great way to showcase your personality and interests while creating an accent wall. You can hang photos, artwork, and other decorative items in a collage-like arrangement to create a statement wall in any room of your house, from living room to bathroom. You can also mix and match different frame styles and sizes to create a unique and eye-catching display. Wall decor is perfect for renters and homeowners alike!
Bold Patterns
Finally, consider using bold patterns to transform your white walls and create an accent wall in your home. You can use patterned wallpaper, stencils, or even create your own patterns using paint or tape. Bold patterns can add a fun and playful touch to your home, and they're a great way to showcase your creativity and design skills.
When done right, an accent wall can truly transform any room in your home. There are so many creative possibilities when it comes to creating an eye-catching design—from paint colors and wallpaper patterns to tile shapes and textures—that will bring character and personality into any space!
Whether you opt for something bold like two-tone paint effects or something more subtle like wood panels, adding an accent wall is always worth considering when looking for ways to spruce up your home interior design. Hope you enjoyed this roundup of some of our favorite accent wall ideas!
Looking for more accent wall ideas?