Whether they are surrounded by snow or water or both, we adore these cabins. So much so, we'd like to spend a week (or a month or a year or forever) in one of them. How about you? How long would you like to escape into the woods? Which of these woodsy retreats speak to your adventurous side? 
1. We'll start out strong with this cabin located in Montana's Yellowstone Club, this cabin is one of which dreams are made. Seriously. Just look at that landscape.
The inside is just as impressive too. For a tour of the property, visit Decoholic. 
2. Called the Firefly, this lovely cabin in the Cornish countryside was once an old carpenter's workshop. 
And here it is on the inside. (That rope light fixture alone is pin-worthy!) To see a full tour of the cabin, go to Small House Bliss. 
3. This cozy retreat is located near Denver, CO.
Inside, it embraces American Southwest influences. To see more, visit Usual House. 
4. Kim and her husband Jonny built this getaway in a the Catskills. 
And here it is on the inside. For more pictures, visit Design Sponge.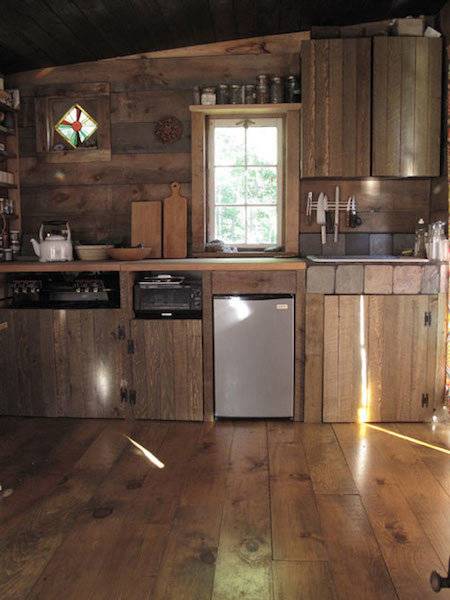 5. Gorgeous outside and inside, this cabin situated in a Nordic wonderland is positively magical.
Inside, it's bright but still oh-so-cozy. For more pictures, visit Domino. 
6. Another snowy retreat, this time in Italy!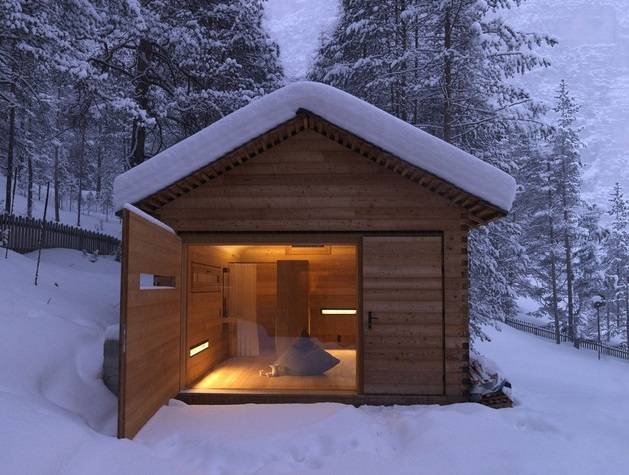 Inside it's minimal and inviting. For more pictures and information, visit Tiny House Living.
7. The Sugar Bowl is a mountain cabin for the lover of everything modern.
Inside is pure perfection. For more amazing pictures, visit John Maniscalco Architecture. 
8. For something a bit more budget-friendly, the Wind River Bungalow doesn't get much sweeter. And, yes, you can have one built for somewhere between $25,000 to $70,000. 
It's as sweet inside as outside, too. For more information, visit Wind River Tiny Homes.
9. And speaking of building a cabin, you can build this next one yourself. Called a Relax Shack, the A-frame cabin plan will set you back $29.95. We're told the entire build can cost as little as $1,200. (Although, I might not want to spend a getaway in a snowy climate in one.)
Inside, a Relax Shack provides all the comforts of home. To see more pictures and to get more information about Relax Shacks, click here.
10. To end on a high note, check out this breathtaking cross between a cabin and forest lookout tower located in the Judith Mountains, Montana. 
Inside, the tower is as open and airy as you'd hope it would be. For more pictures and information about the structure, visit Midrivers.com. 
That's it for this tour of cabins in the woods. Now it's time to pick your favorite!